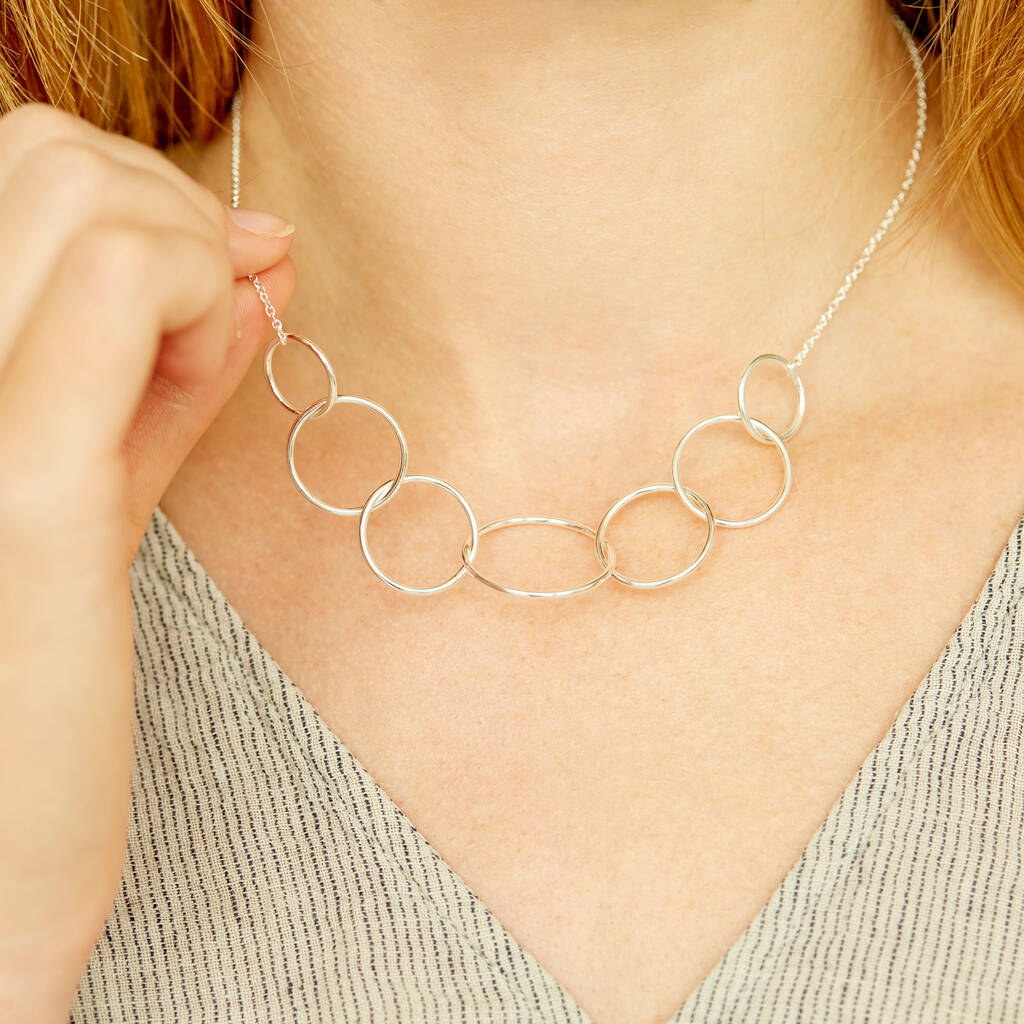 £52.00
£0.00
70th Birthday Sterling Silver Statement Ring Necklace
A beautiful sterling silver necklace that makes the perfect 70th birthday gift for her.
This statement 7 ring necklace is exquisite quality and the design is a chic and classic piece suitable for everyday wear.
It makes the ideal 70th birthday gift. A ring representing each amazing decade.
The necklace comes presented in a lovely gift box with our 70th birthday backing card.
Chain Length: 42cm plus 5cm extender.
925 Sterling Silver