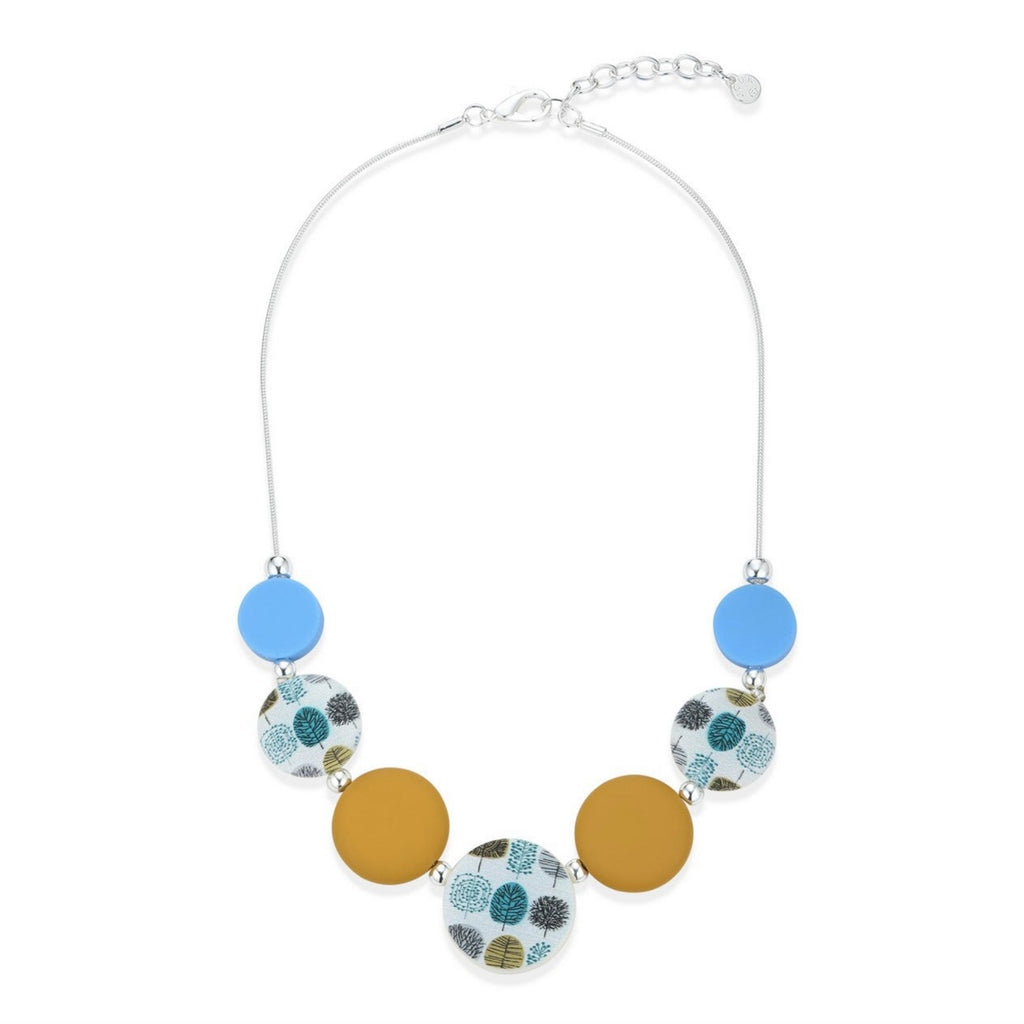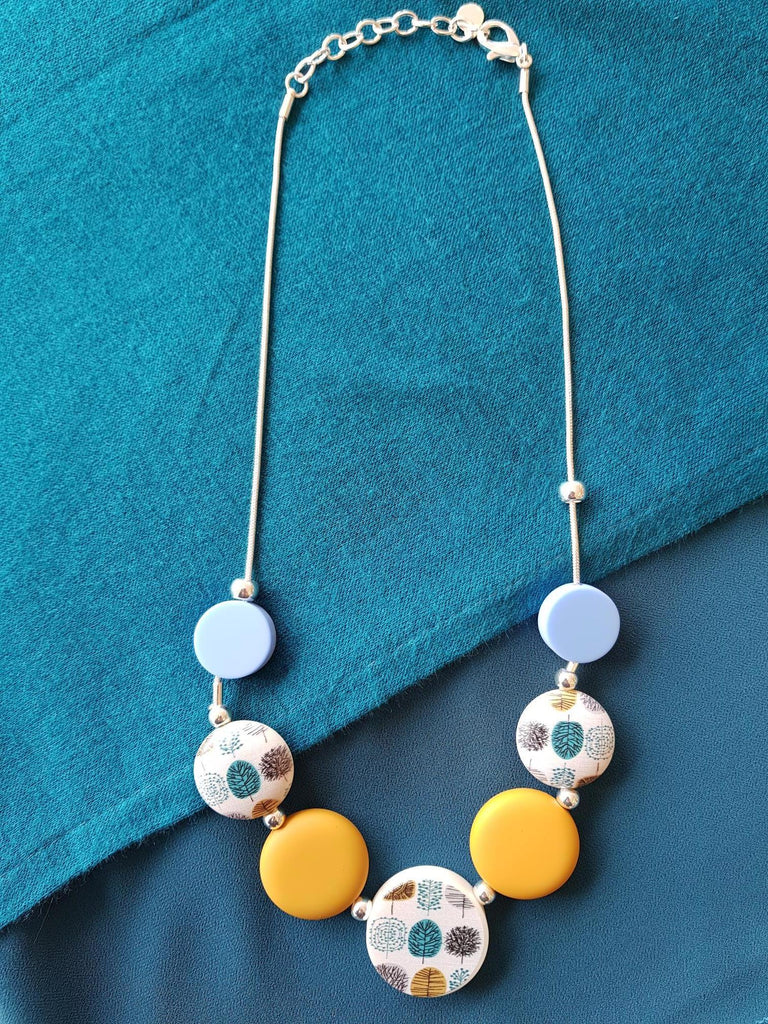 £20.00
£0.00
Abstract Woodland Necklace
An abstract Woodland design necklace, on a plated sliver adjustable chain. This necklace is enhanced with multiple silver beads and contrasting colours.
This necklace sits nicely with our Light Weight Wool Poncho. We also have matching Woodland scarves available in a variety of colours.
Necklace is sold in an attractive gift box.
Length 56cm