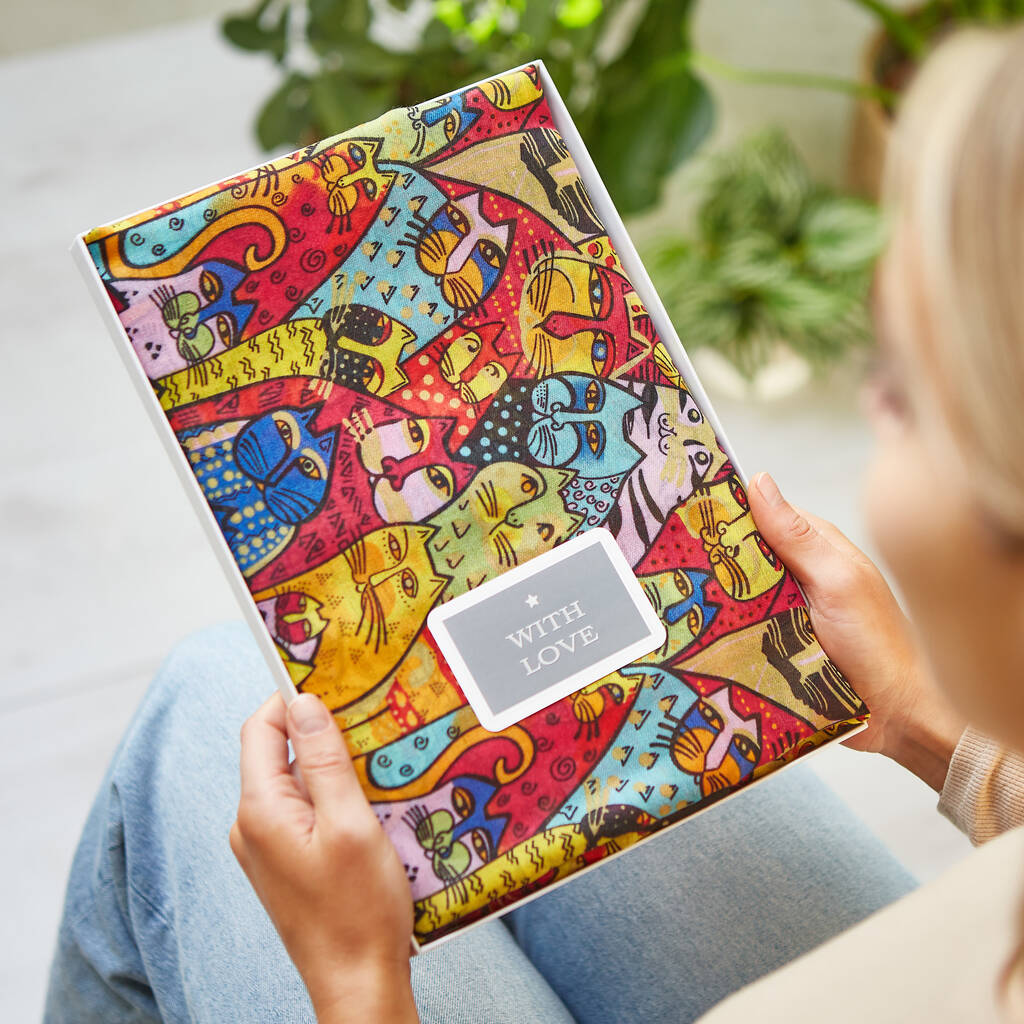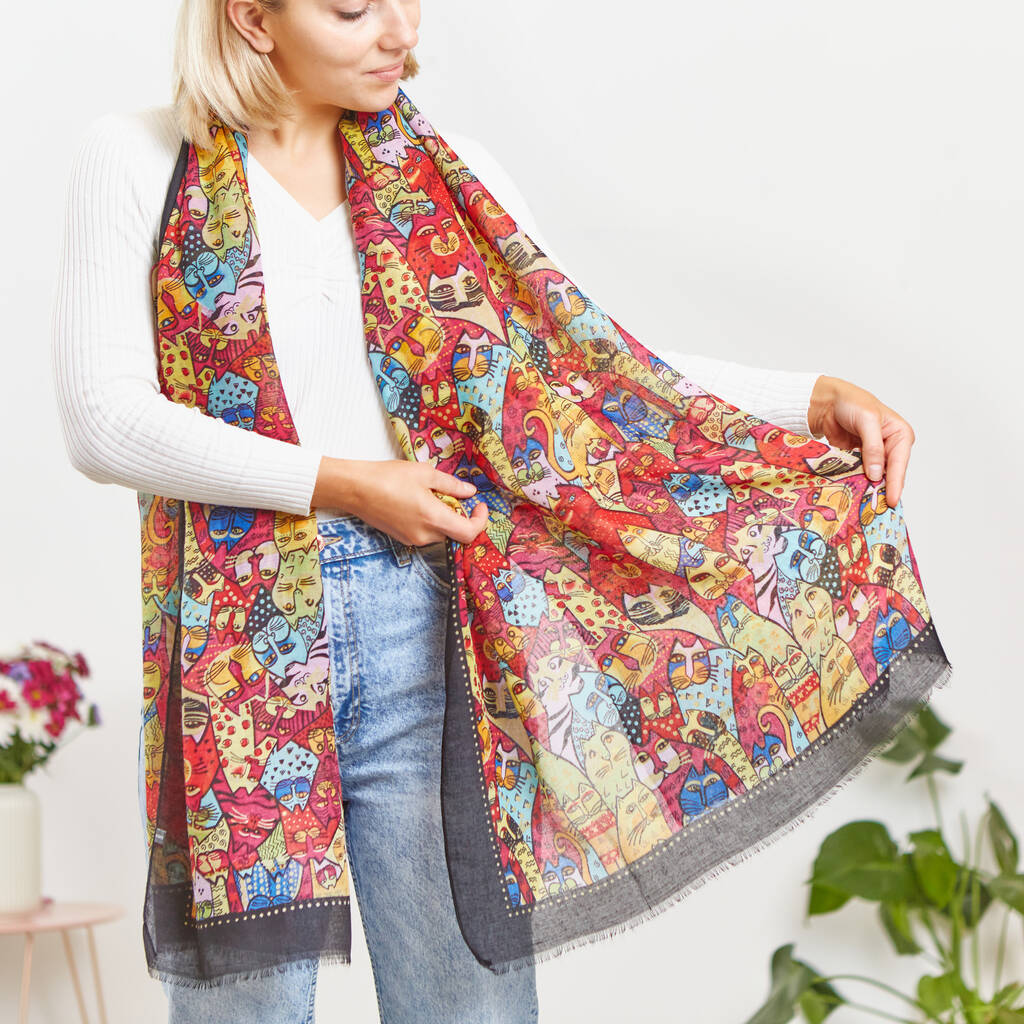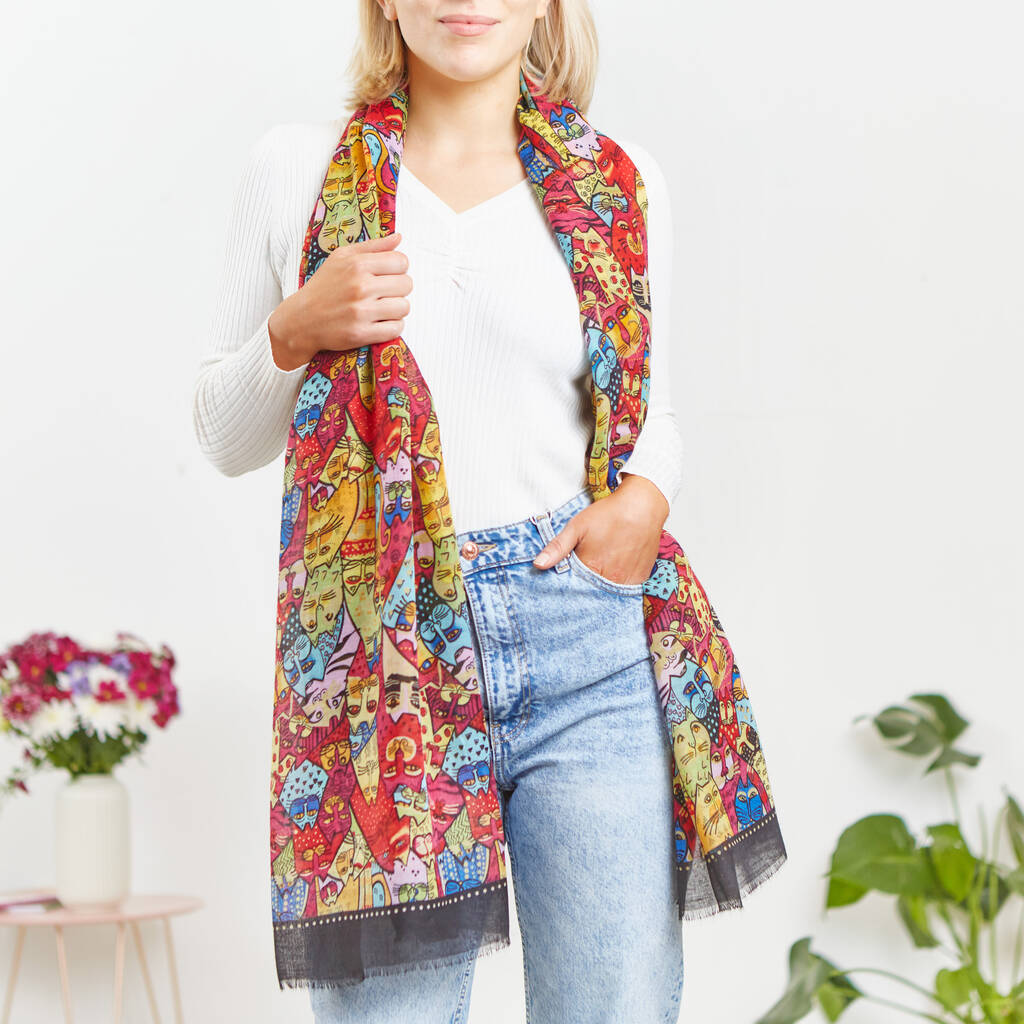 £16.00
£0.00
Cat Faces Scarf
A lovely quirky ladies scarf featuring cartoon cat faces.

Large, soft and light weight making it perfect to wrap round the shoulders or cosy up in.

Wear it to add vibrant colour to simple tops or dresses.

Comes presented in a lovely gift box with a choice of backing cards.

made from:

100% Polyester.

dimensions:

Size: 190cm by 90cm.