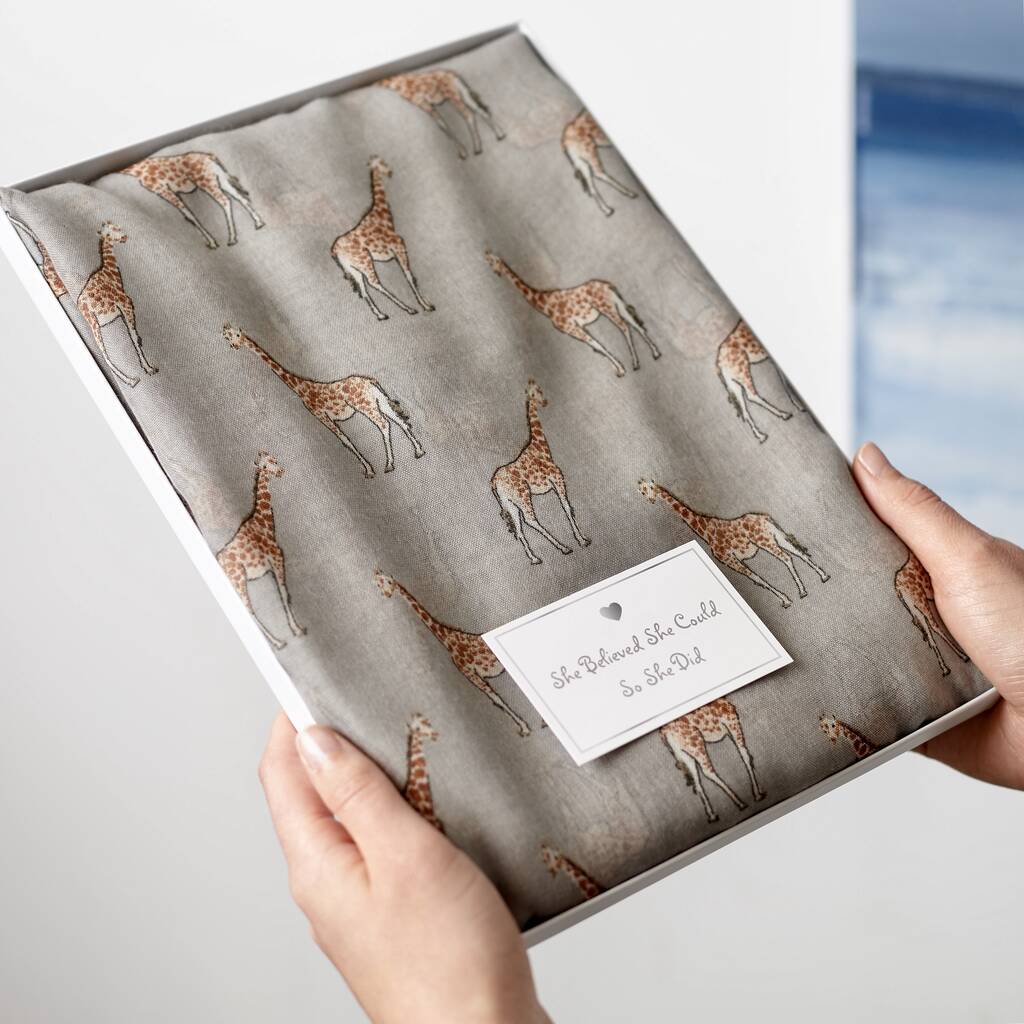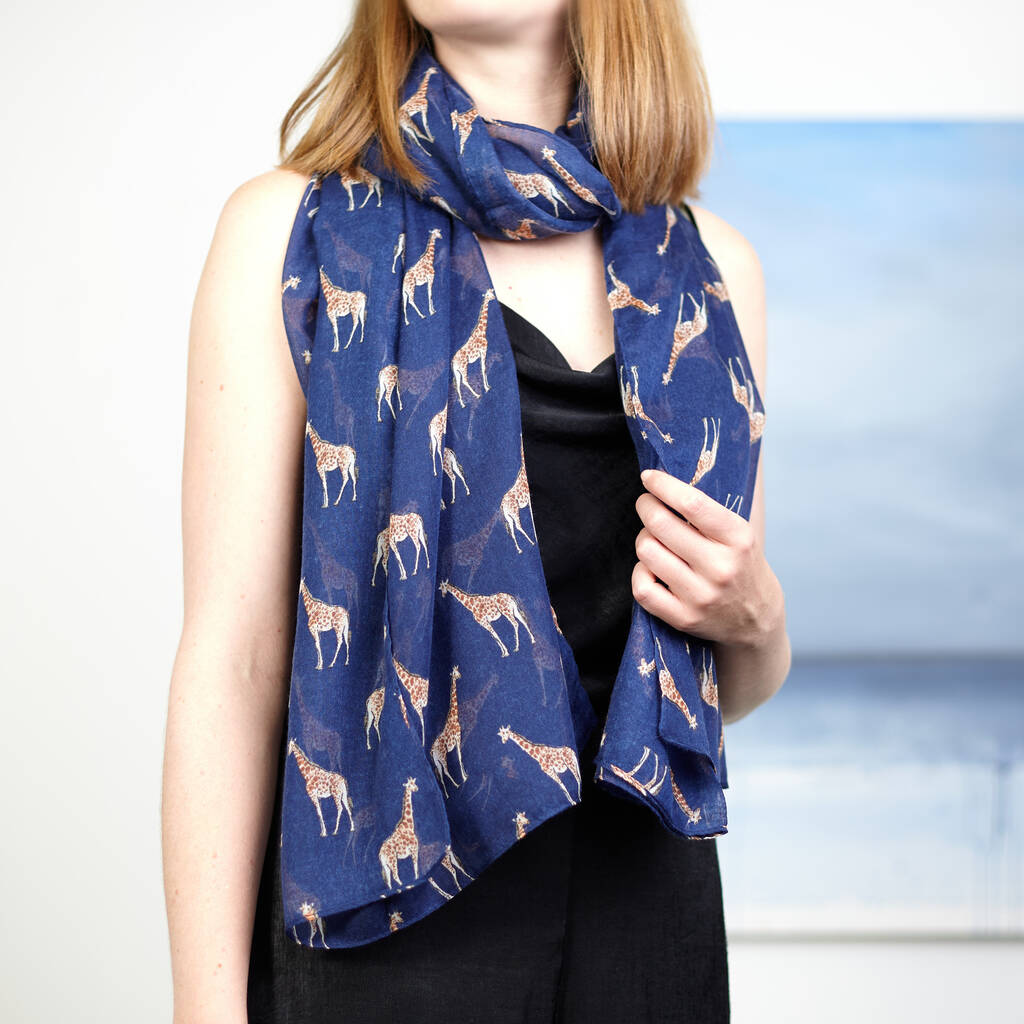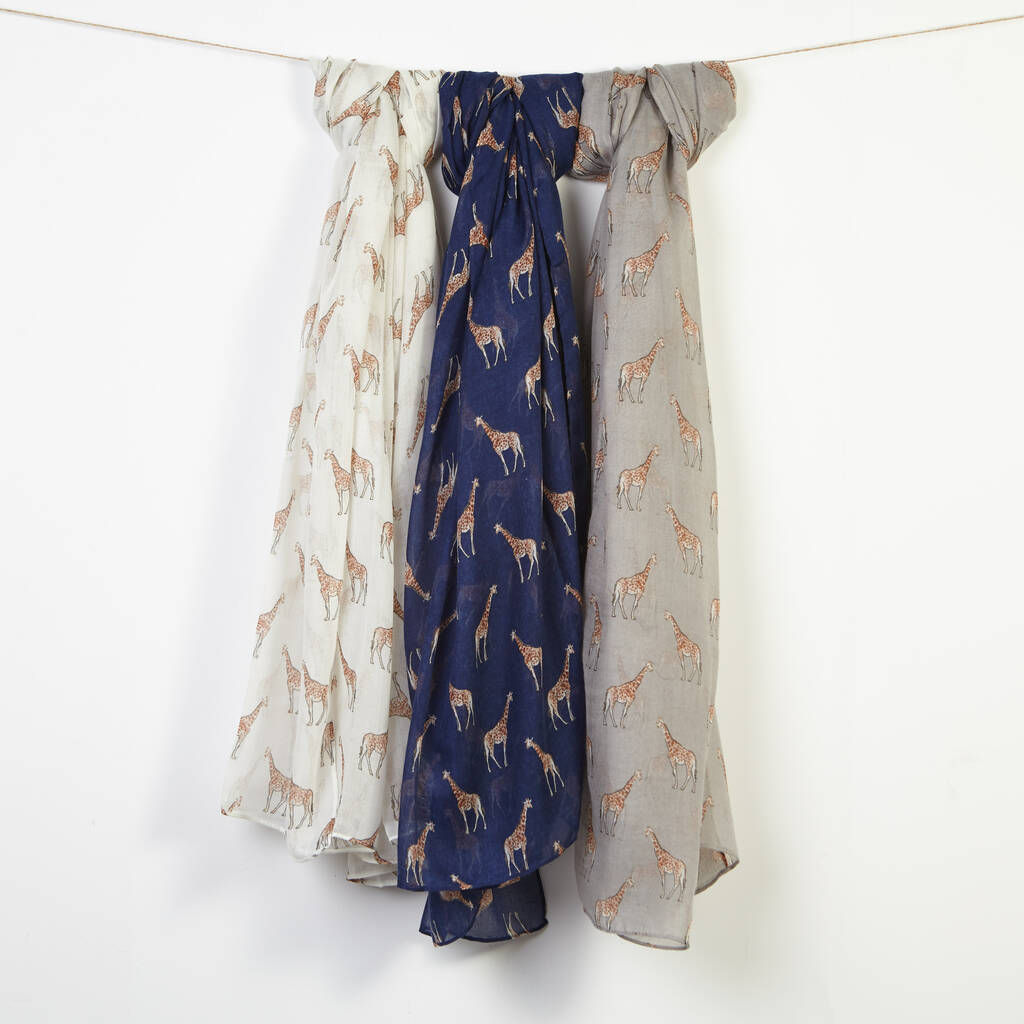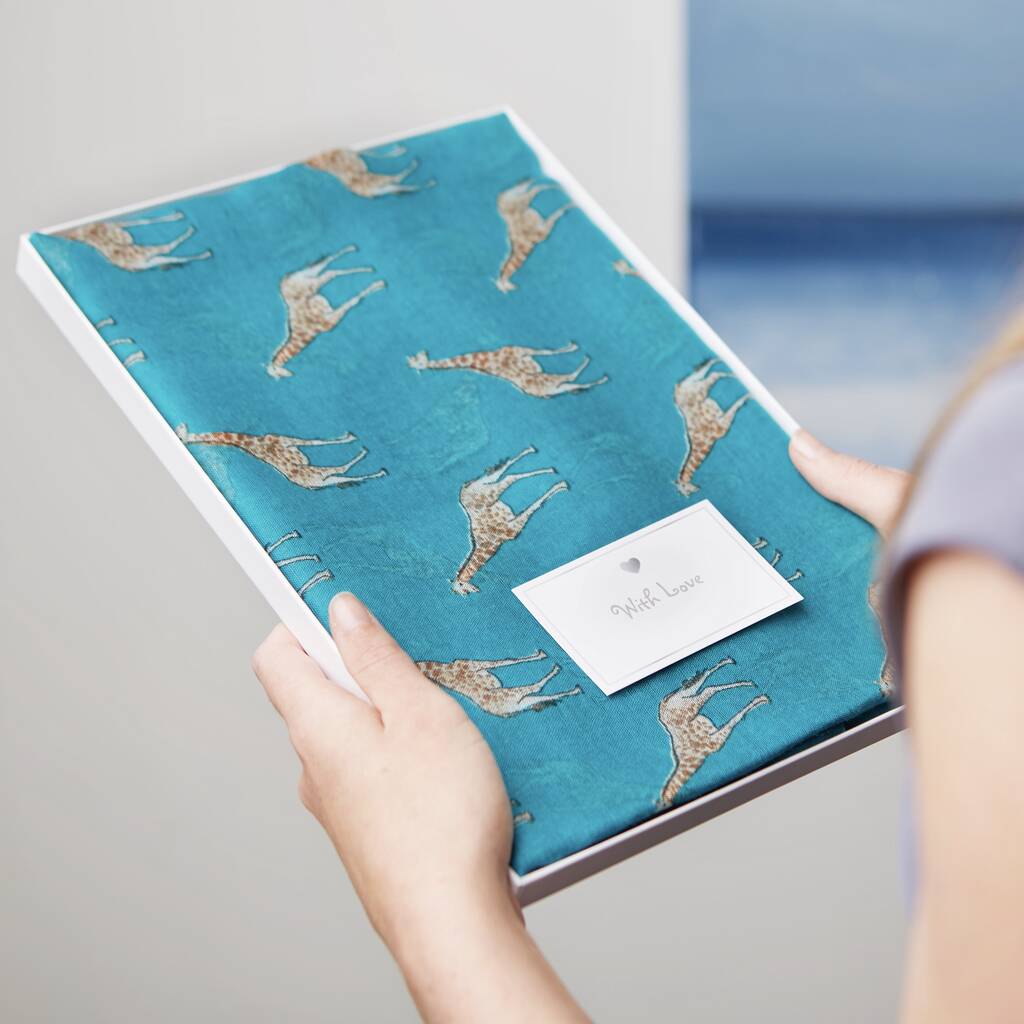 £16.00
£0.00
Giraffe Print Scarf
A gorgeous ladies scarf featuring giraffe prints.
Large, soft and light weight making it perfect to wrap round the shoulders or cosy up in.
The giraffe is proud of its appearance and knows that it is truly unique in the world. You should be like the giraffe and be proud of your beauty.
Comes presented in a lovely gift box a choice of backing cards.
made from:
100% Polyester.
dimensions:
Size: Approx 190cm by 90cm.