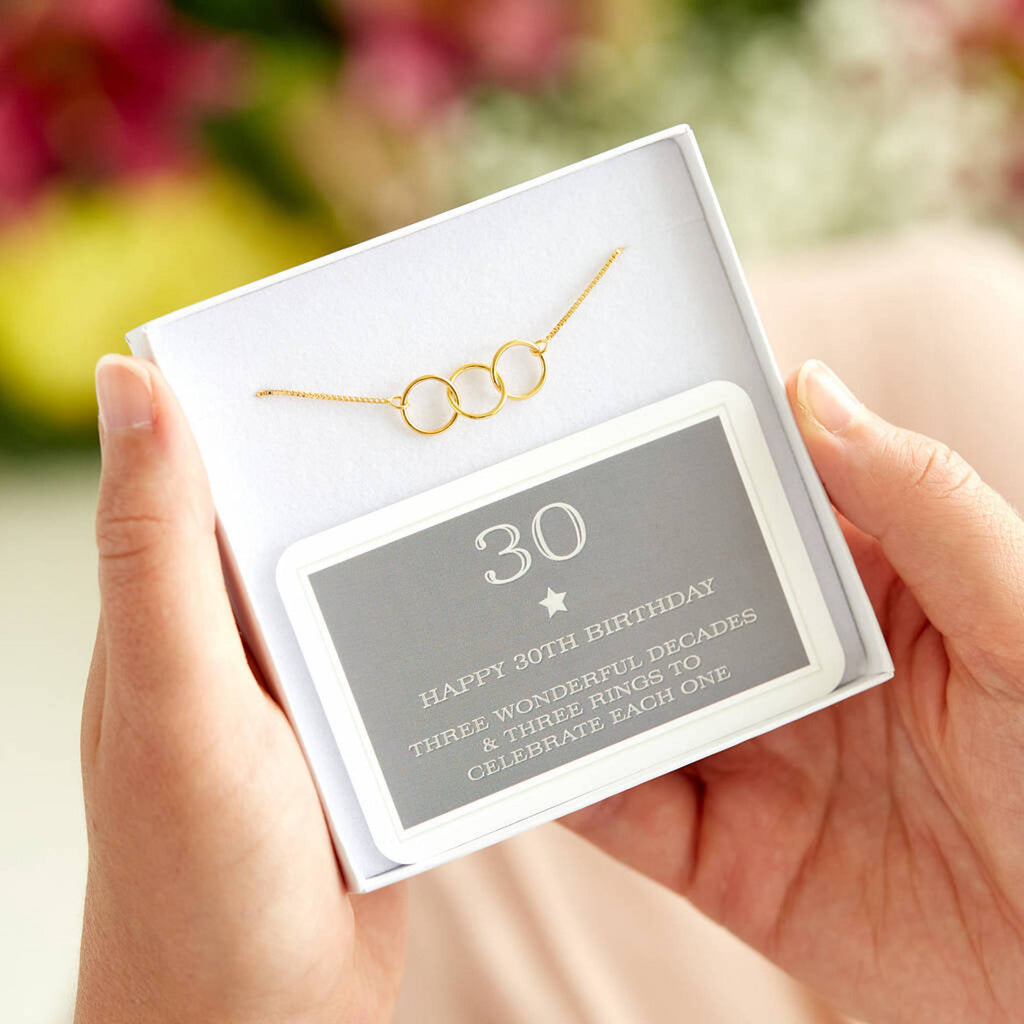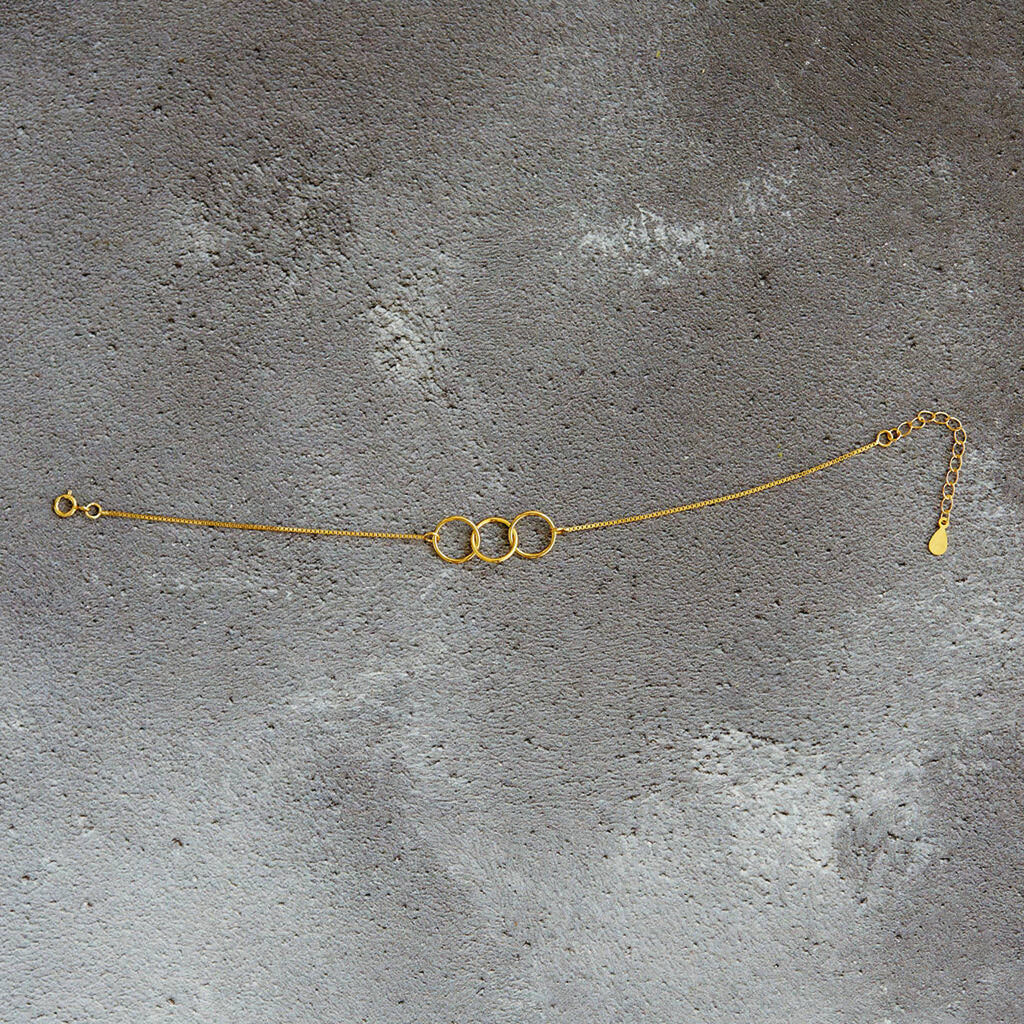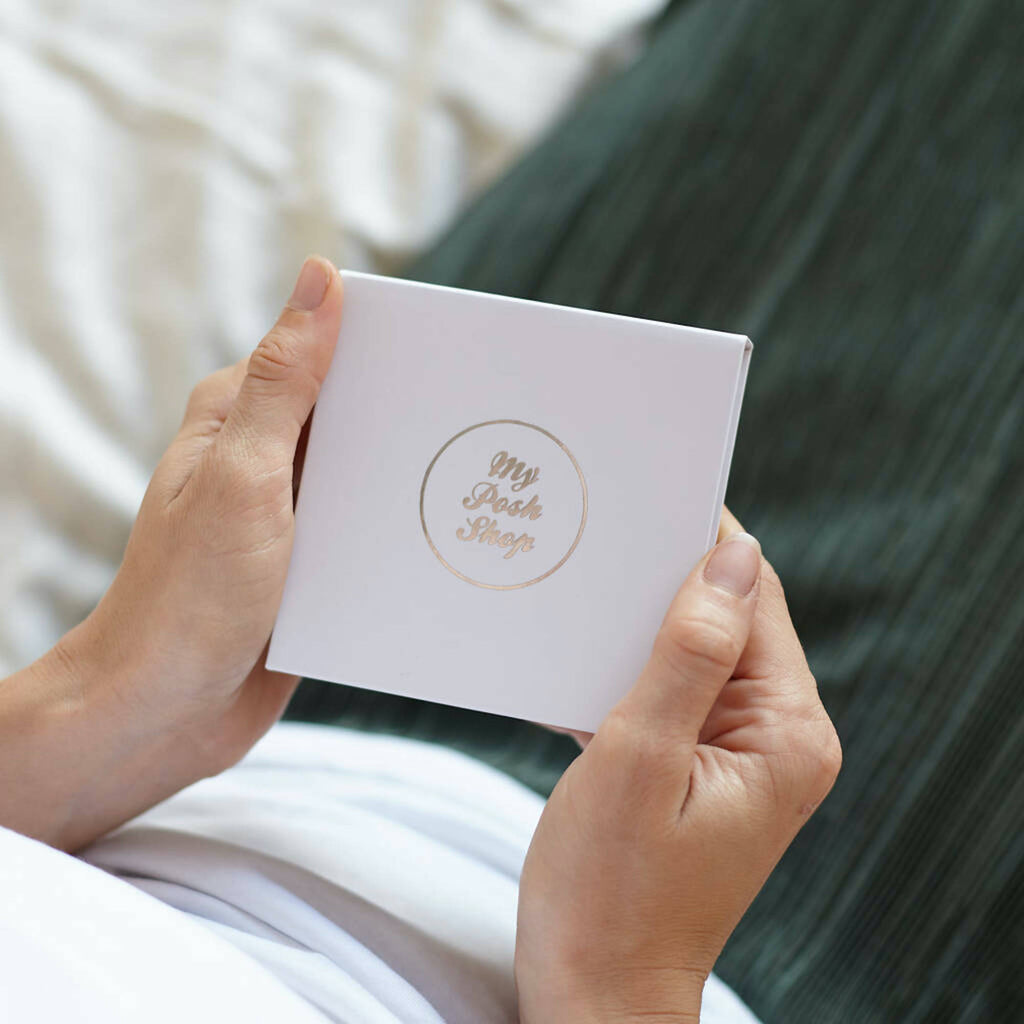 £30.00
£0.00
Gold Plated 30th Birthday Three Ring Bracelet
A gorgeous interlocking circle bracelet, features three rings - one for every decade - making it a beautiful 30th birthday gift for her.
Celebrate the end of their twenties with a truly special gift. This is a timeless, classic bracelet that can be treasured for years to come and hold many special memories.
The bracelet is made with sterling silver base and 14kt gold plating.
The bracelet comes beautifully presented in a gift box, and includes a 30th Birthday backing card.
Dimensions
Chain Length: 17cm plus 3.5cm
Made from
925 Sterling Base with 14Ct Gold Plating