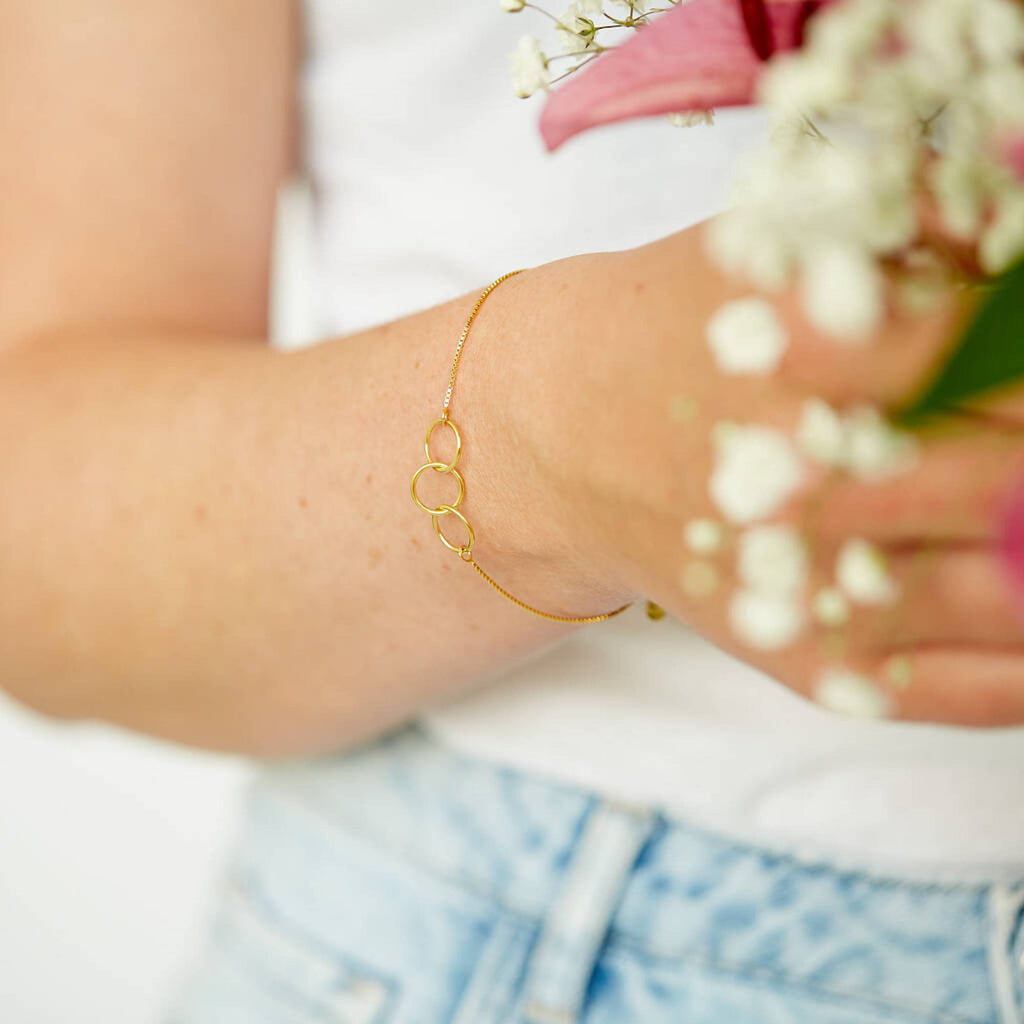 £30.00
£0.00
Gold Plated Sisters Forever Linked Bracelet
A gorgeous gold plated infinity circles bracelet representing the special bond between sisters.
The bracelet is exquisite quality and the design is a chic and classic piece suitable for everyday wear.
Three linked circles make it the ideal gift for loving sisters.
The bracelet comes presented in a lovely gift box with our sisters sentiment card.
Dimensions
Chain Length: 17cm plus 3.5cm
Made from
925 Sterling Base with 14Ct Gold Plating