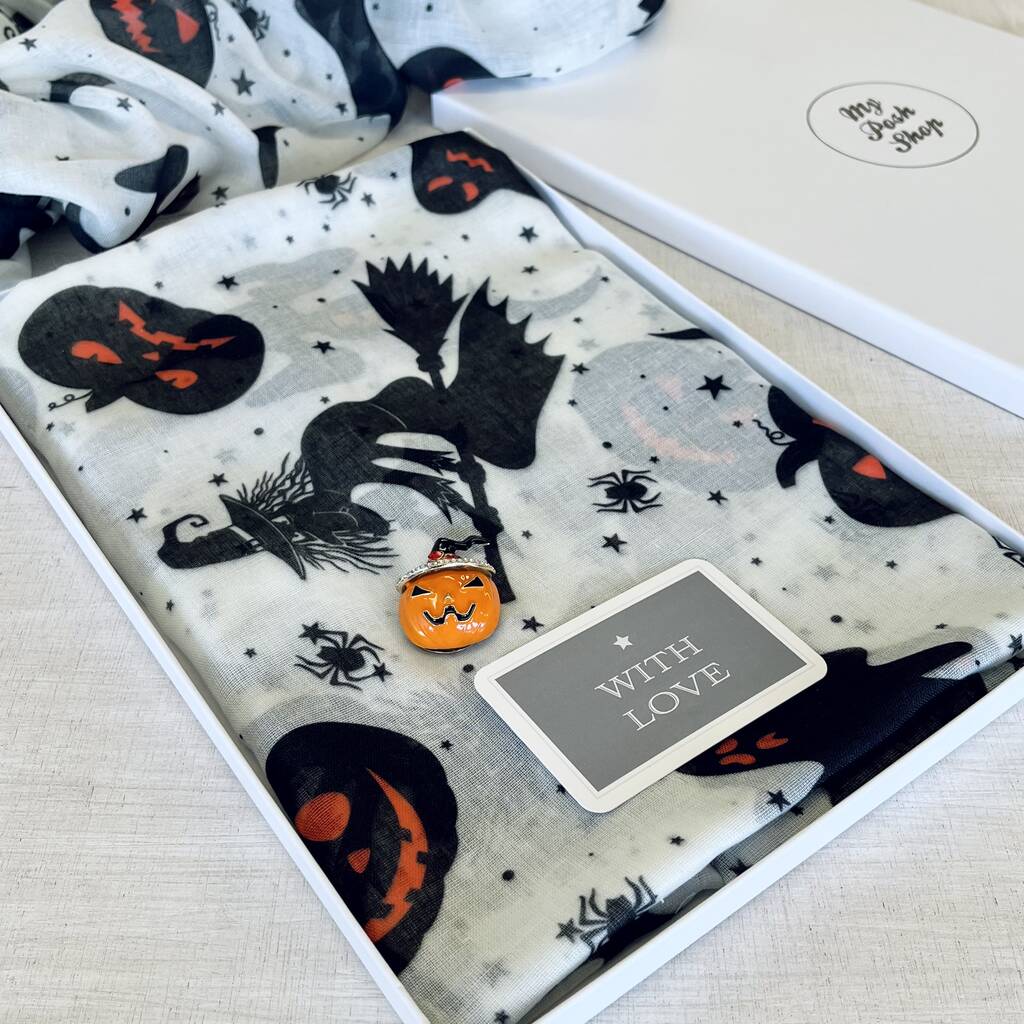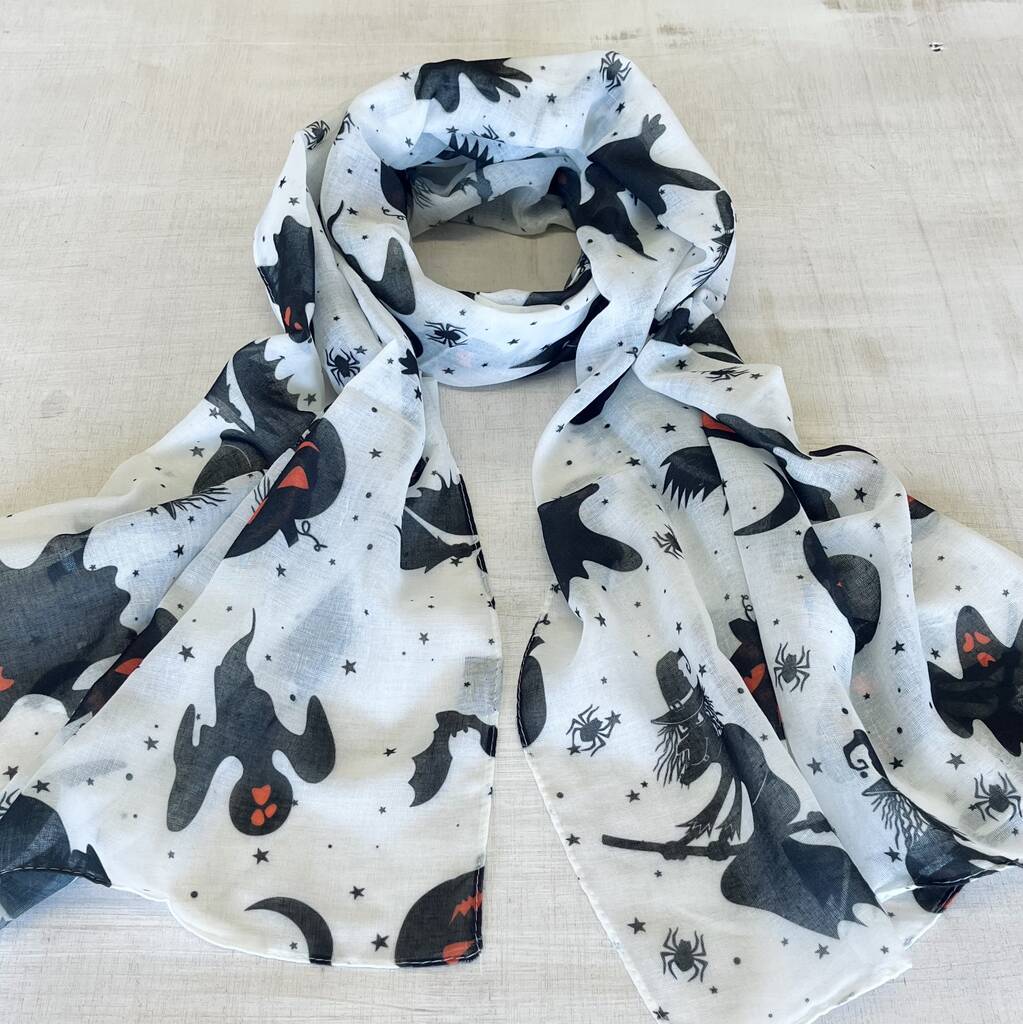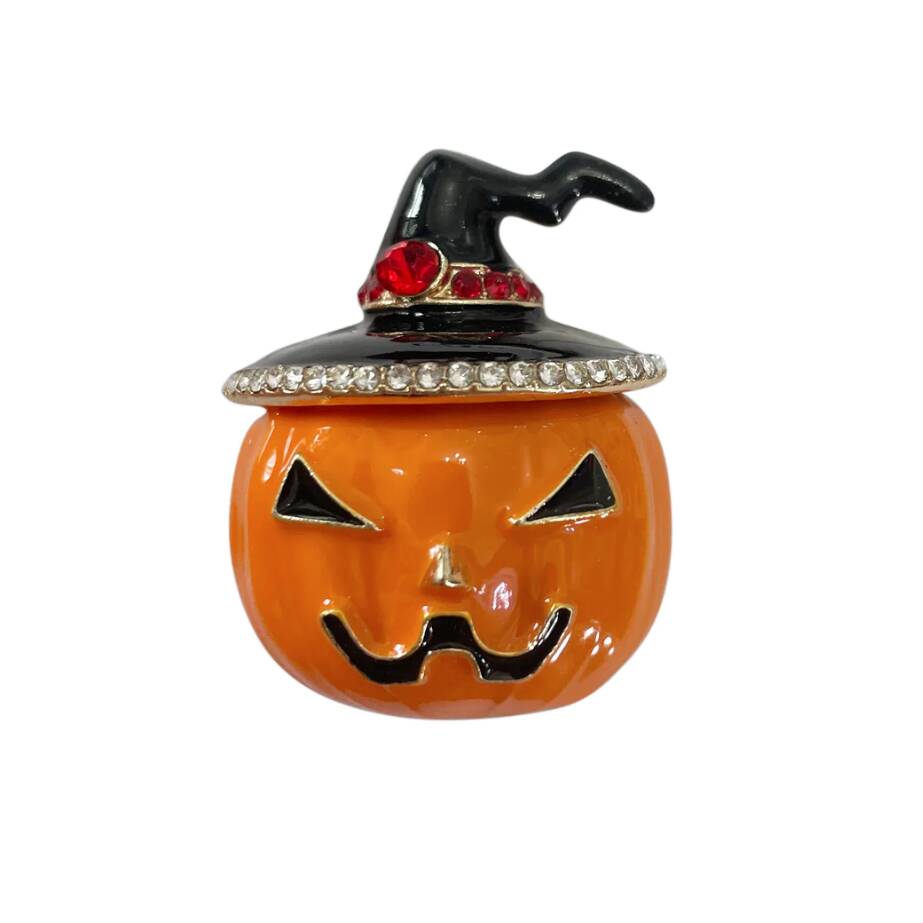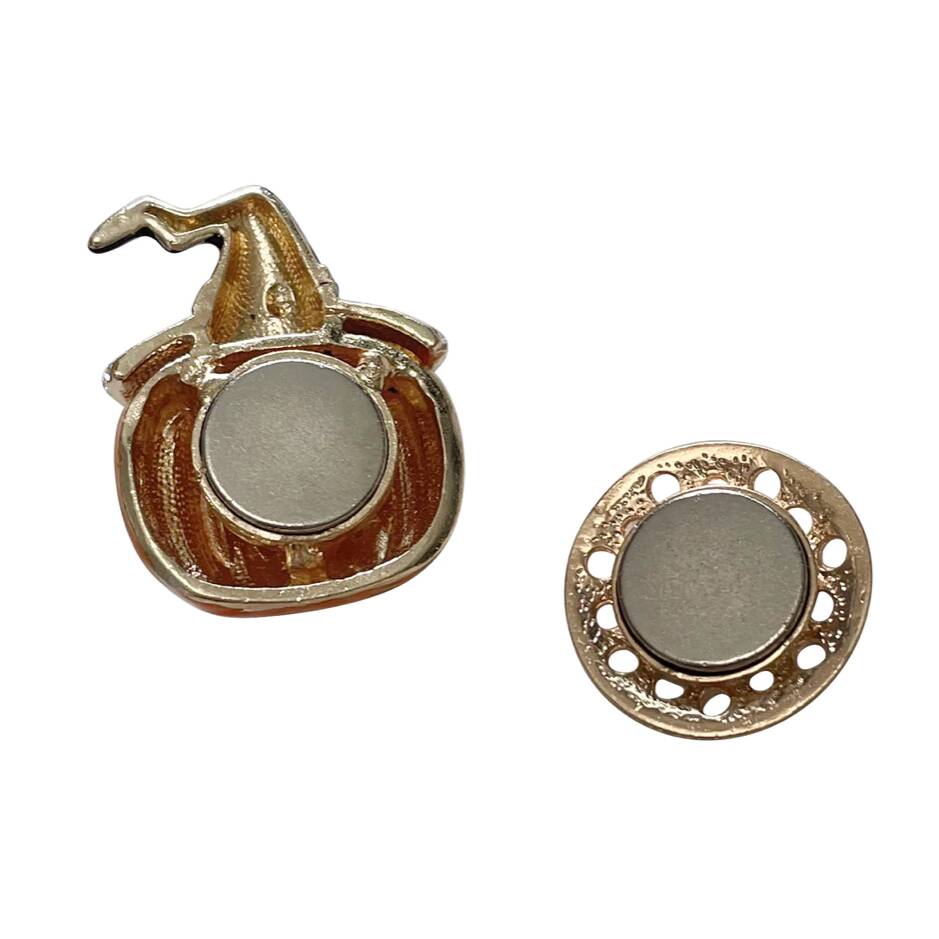 £15.00
£0.00
Halloween Witches And Pumpkin Scarf
Introducing our new Halloween Witches and Pumpkin Scarf.
The perfect accessory for a fancy dress party or for trick or treating!
You can also choose to add our Pumpkin Magnetic Scarf Brooch. This handy accessory has a strong magnet to hold your scarf in place but can also be simply used as a brooch.
Comes presented in a lovely gift box.
Add a personalised touch by adding one of our free backing cards. We've got cards for all occasions and loved ones to make this gift extra special.