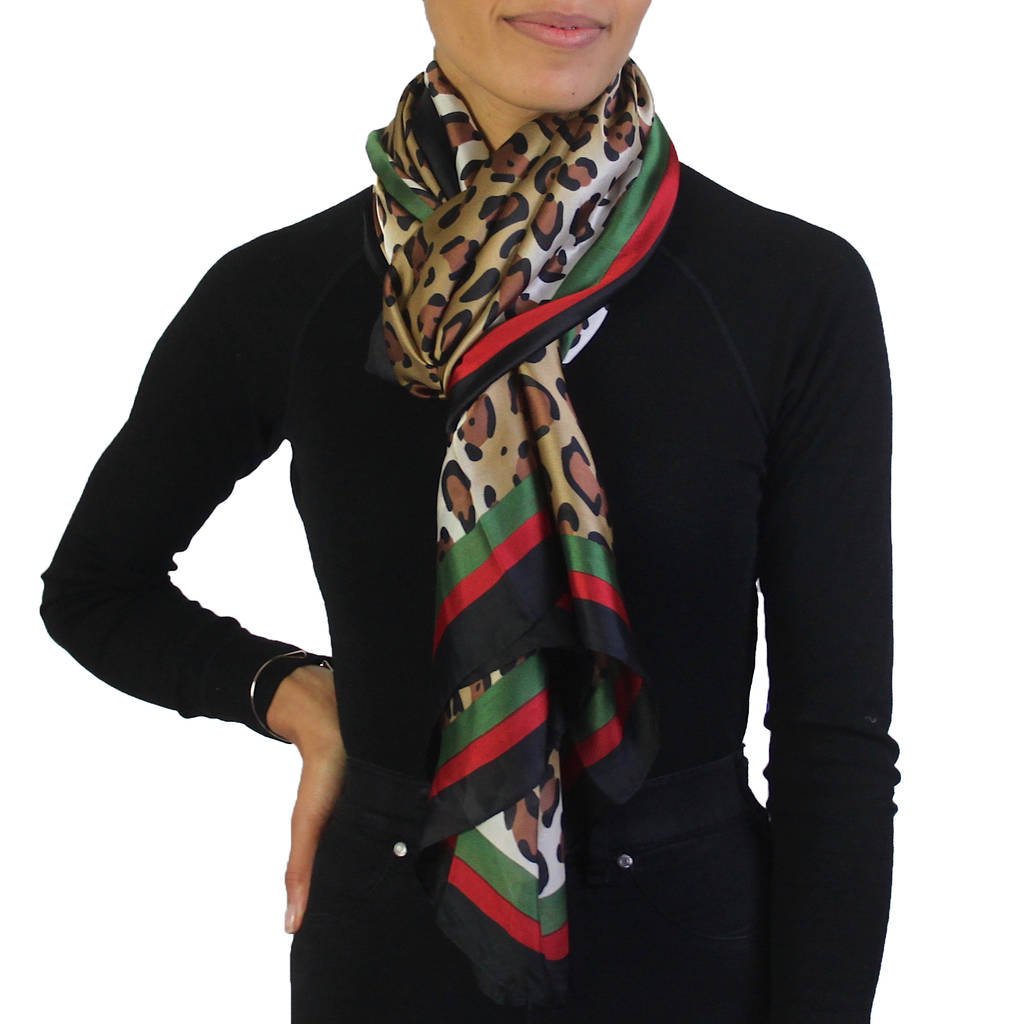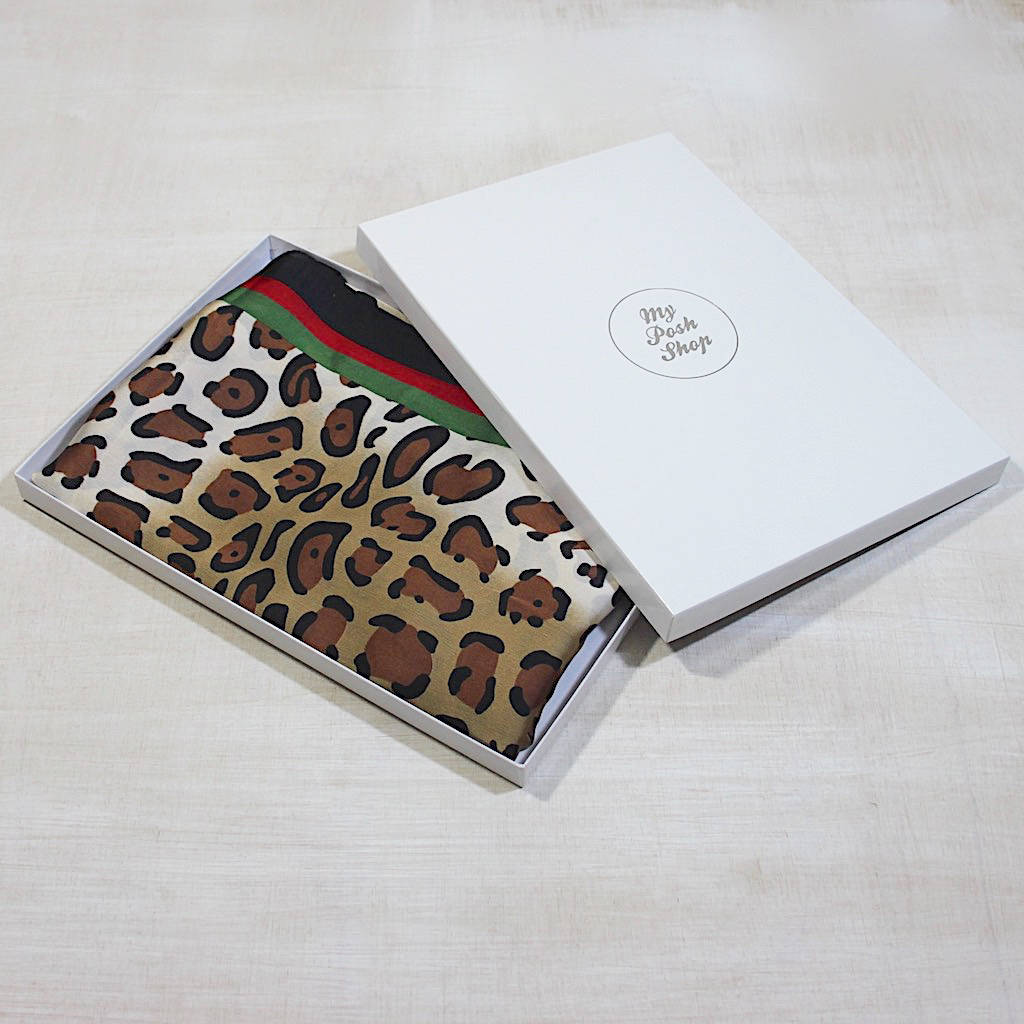 £22.00
£27.50
Leopard Print Silk Scarf
This stylish ladies silk scarf features a classic leopard print design.
Made from 100% silk and also features green, red and black trim.
Makes a great gift for a friend or why not just treat yourself.
Take a look at our full collection of fabulous fashion scarves and stylish costume jewellery.
made from:
100% Silk
dimensions:
Size: 190cm by 90cm.