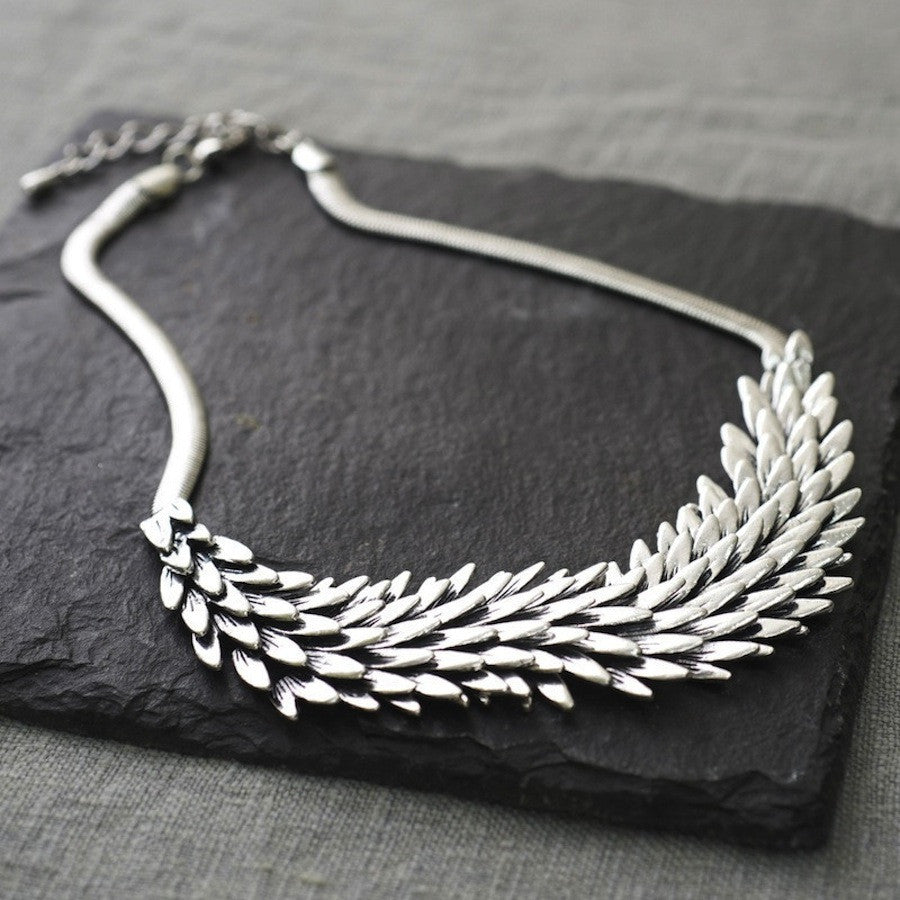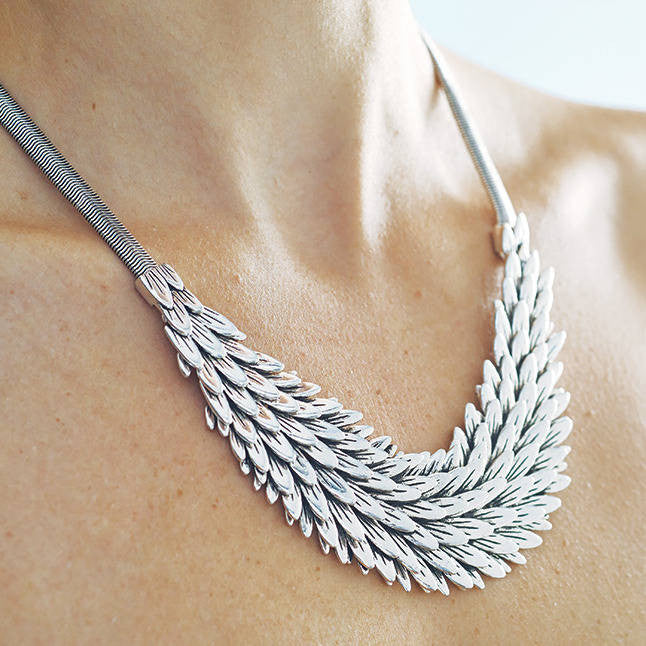 £25.00
£0.00
Metal Feather Necklace
This stunning bib statement necklace has been beautifully handcrafted and will finish off any outfit in style.
The feather components have been individually plated, polished and hand stressed in Antique Silver.
Each piece is then hand soldered together to create the gorgeous feathered effect.
Versatile enough for a party, a wedding or a business meeting.
made from:
Plated metal.
dimensions:
Chain Length: 43cm chain plus 7cm extender.