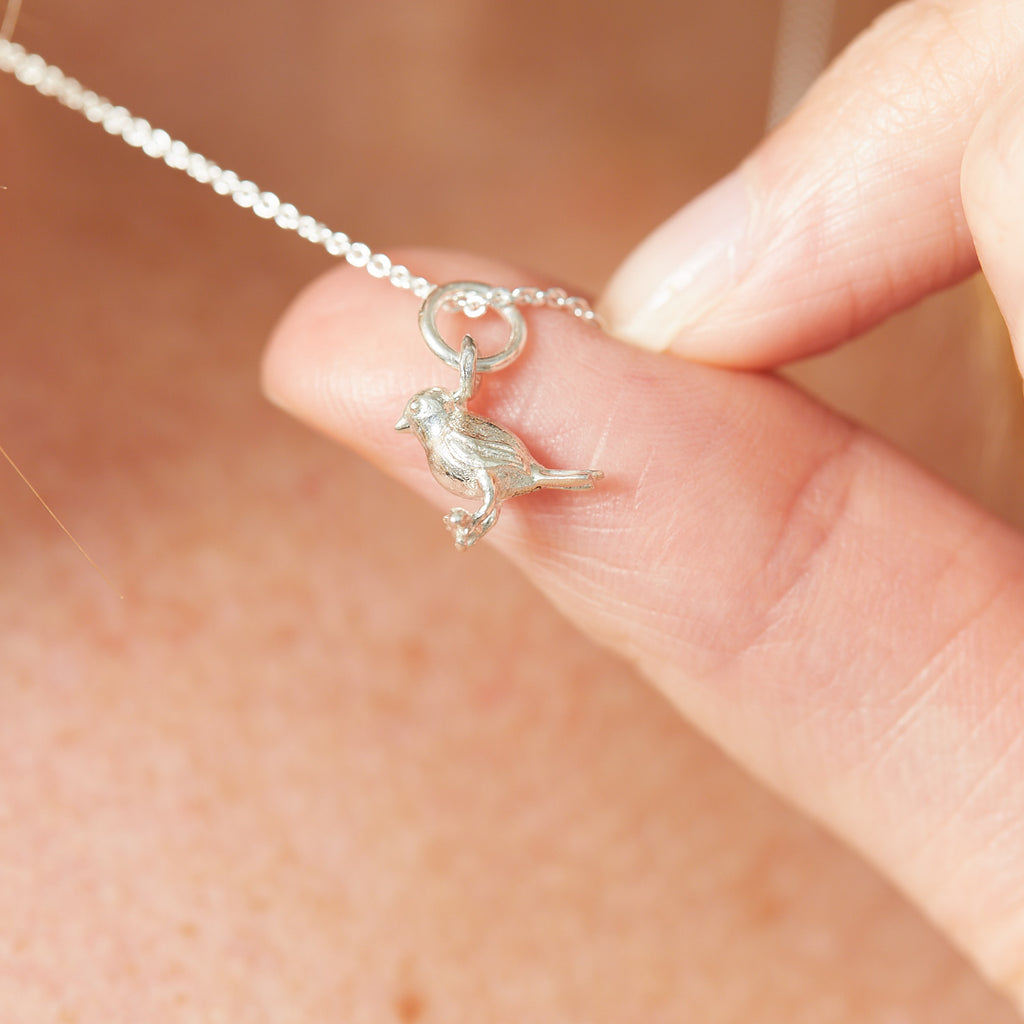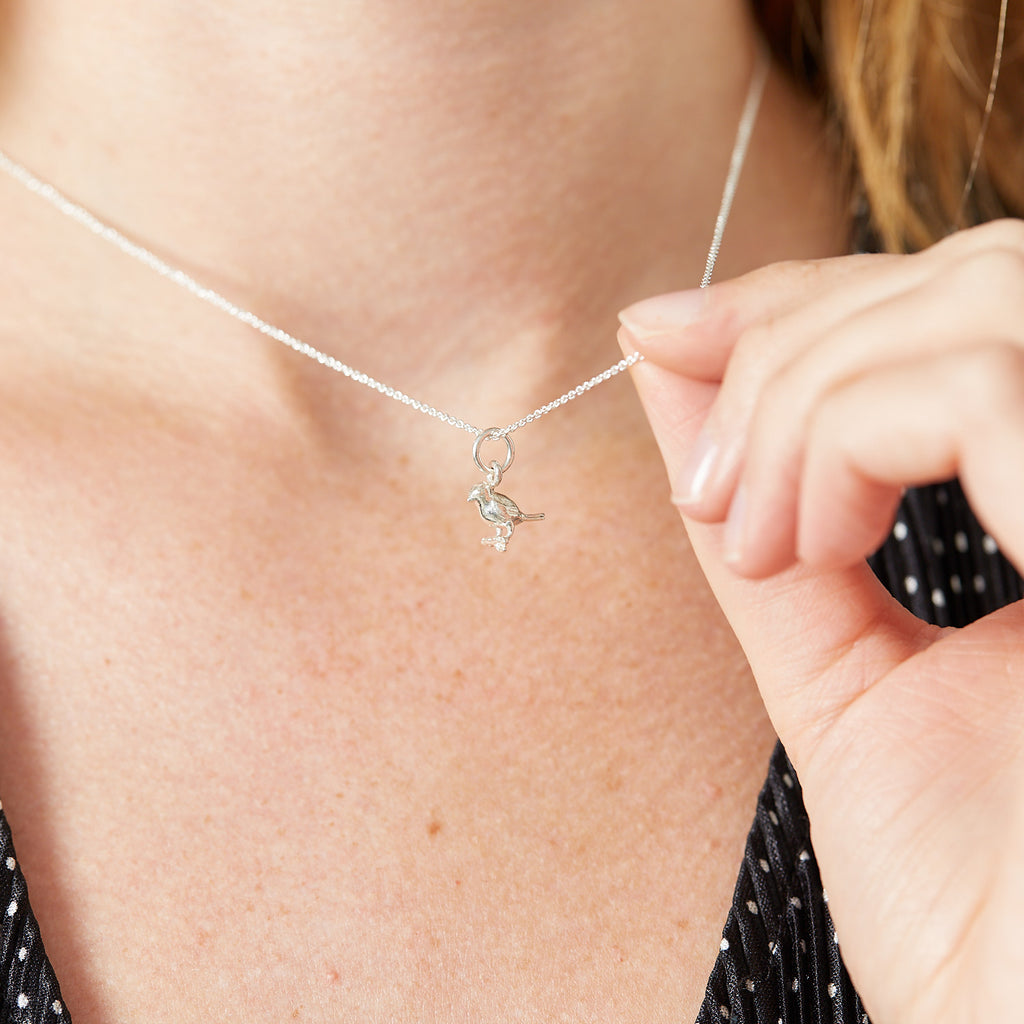 £32.00
£0.00
Sterling Silver Robin Pendant Necklace
Introducing our new Robin pendant necklace made from 925 Sterling Silver.
Hangs on a simple Sterling Silver 18 inch chain.
The Robin symbolises life, and is also looked upon by many as a sign of fortune and good luck. It is a symbol of passion, new beginnings and rebirth.
Makes a wonderful gift for a loved one paired with one of our backing cards.